*Shark Attack - C6151

Sharks (up to 6" long) in blue water from the Sealife Vacation collection by Michael Searle for Timeless Treasures. 100% cotton. 42"-44" wide. C6151


*Red, Black and White Geometric - C3851

Red and black pumpkin seeds (about 1" square) on white background by Timeless Treasures Fabrics. 100% cotton. 42-44" wide. C3851


*Prairie Pinwheels Pattern - JNQ143P

64" x 64" foundation piecing pattern of pinwheels and flying geese by Judy Niemeyer. JNQ143P


SALE

$ 28.99 $ 15.29
Quantity:






*Pink Road Runners - AVL-17462-10

Pink road runner birds (up to 1.25" long) with cactus and flowers in black, white and pink on light pink background. From the Palm Canyon collection by Violet Craft for Robert Kaufman Fabrics. 100% cotton. 42-44" wide. AVL-17462-10


*Sprout Daydream Butterfly - DC7094-SPRO-D

Teal and white butterflies (4-3/4" long) with white dots on lime green background from the Nature Walk Collection by Tamara Kate for Michael Miller Fabrics. 100% cotton. 42-44" wide. DC7094-SPRO-D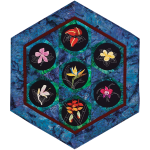 *Tropical Hexagon Centerpiece Pattern - PTROPHEXC

Complete pattern and assembly instructions for a 24 7/8" x 25 7/8" center piece, combining hand applique with traditional Japanese Sashiko. Pattern by Sylvia Pippen Designs. Tropical Hexagon Centerpiece. PTROPHEXC


Price

$ 26.99

Quantity:






*Turquoise Cats on Mustard - TP-1917-T

Turquoise cats (1/2" tall) on mustard background from the Kitty Collection by Makower UK for Andover Fabrics. 100% cotton. 42-44" wide. TP-1917-T


*Zinfandel Graphic Floral Batik - L2666-390

Purple, reddish-brown medium size flowers. Bali Handpaints collection from Hoffman Fabrics. 42-44" wide. 100% cotton. L2666-390


* Pretty Birds Quilt Pattern - EH051

Cockatoos, Toucans, Cockatiels, Macaws, and Lorikeets! These feathered friends may not live together in the wild, but they make a colorful and happy quilt. Fat quarter friendly and pieced using conventional patchwork - no templates or paper piecing!


Price

$ 24.00

Quantity:






*3in Diameter Wa Circles L's Modern 30pcs - 5685L-2

3in Diameter Wa Circles, 30 pieces, from L's Modern Wa Circles Collection by Lecien Japan, Inc.100% cotton. Perfect for appliqu? or used with Yo-Yo or Kanzashi flower makers from Clover.? 5685L-2


Price

$ 8.99

Quantity:






*6" x 6" Magic Mirrors - MM8941

An innovative way to preview design concepts. Helps establish how your ideas work before extensive cutting. MM8941


Price

$ 13.99

Quantity:






*Aqua Palm Fronds AVL-17459-70

Aqua palm fronds (up to 5.5" wide) on gridded aqua and white background. From the Palm Canyon collection by Violet Craft for Robert Kaufman Fabrics. 100% cotton. 42-44" wide. AVL-17459-70


*Aurifil 50 wt. Variegated Cotton Mako Thread (Spring Green) - 20051-3320

Aurifil variety thread - Light Green. 200-3320


Price

$ 4.99

Quantity:






*Bali Tai Skirt Pattern - PT-951

This skirt takes it's inspiration from neckties and creates a new twist using batik fabrics. Skirt pattern by Sewfast Design, PT951


SALE

$ 11.49 $ 8.05
Quantity:






*Beige Geisha Gathering Pictures 2- GElS-25BE

Geisha pictures (2.25" x 3.5") on a dark beige background of kanji text. No metallic highlights. From the Nobu Fujiyama Collection for Kona Bay Fabrics. 100% cotton. 42-44" wide. GEIS-25BE


*Biscuit Kona Solid - K001-1473

Dark tan Kona solid from Robert Kaufman Fabrics. 100% cotton, 42"-44" wide. K001-1473


*Black Clef - CM6124

Metallic gold clef (up to 1.25" high) on black background from the Instrumental collection for Timeless Treasures. 100% cotton. 42"-44" wide. CM6124


*Black Feathers Tonga Batik - B4009

Orange-gold feathers (up to 5.5" long) on black background from the Tonga Painter's Palette collection designed by Judy and Judel Niemeyer for Timeless Treasures. 100% cotton, 42-44" wide. B4009


*Black Spirit Place - SPBL

Circles (up to 2.5" wide) and ovals filled with dots in blue, orange, white, yellow, brown and mauve on black background designed by Bernadine Wallace for M&S Textiles. 100% cotton. 42-44" wide. SPBL


*Blue Sun Print 2015 - A-7752-B

Circles (up to 1.5"), lines, shapes and arrows in white on blue background by Alison Glass from the Sun Print 2015 collection for Andover Fabrics. 100% cotton. 42-44" wide. A-7752-B


*Breakers Crosses - AZH-15454-354

Teal crosses (1/4" wide) on light teal background from Elizabeth Hartman's Rhoda Ruth collection for Robert Kaufman Fabrics. 100% cotton. 42-44" wide. AZH-15454-354


*Brown Lines and Leaves Batik - 9202

Taupe batik with rusty brown leaves (up to 1") and lines from the Coffee Luwak collection from Anthology Fabrics. 100% cotton. 42-44" wide. 9202


*Brown YLI Silk Thread - 20210-234

100% Pure Filament Silk. For Applique, Basting, and Fine Heirloom Sewing.YLI. 100wt T-12 200m 20210-234


Price

$ 5.99

Quantity:






*Butterscotch Kona Solid - K001-349

Butterscotch solid from Robert Kaufman Fabrics. 100% cotton, 42"-44" wide. K001-349


*Calendar Quiltlet of the Month- February Fabric Kit - CALFEK-001

Calendar Quilts February Kit includes fabric needed for background and appliqués for quilt top, 20.5" x 28.5" Pattern sold separately. Backing, batting, binding sold separately. CALFEK-001


Price

$ 21.00

Quantity:






*Charcoal Batik - Charcoal

Taupe gray batik from Island Batik, 42-44" wide,100% cotton. Charcoal


*Charcoal Diamonds - AVL-17458-2

Black diamonds (up to 3/4" wide) with stars on white background. From the Palm Canyon collection by Violet Craft for Robert Kaufman Fabrics. 100% cotton. 42-44" wide. AVL-17458-2


*Cream and Blue Freya and Friends - 1441 11

Freya and Friends in cornish blue on cream background from the Freya and Friends collection by Janet Clare for Moda Fabrics. 100% cotton. 42-44" wide. 1441 11


*Crouching Tiger Tourmaline - PWTP077.TOURM

Tiger faces (about 6" square) in cream, peach, teal and shades of pink mosaic pattern on dark red background from Tula Pink's Eden collection by Westminster Fabrics. 100% cotton. 42-44" wide. PWTP077.TOURM


*Deluxe Corner Trimmer - MM8217

"A quilter's Swiss Army knife." Helps improve accuracy in piecing and eliminate bulk at seam intersections. Mark the exact dots where seam lines will cross at corners, mark a seam line with dots or a drawn line for handpiecing, confirm angle sizes, and ot


Price

$ 12.99

Quantity: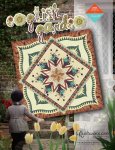 *English Garden Fabric Kit - EGF-1

24 different fabrics from Kaffe Fassett/Free Spirit to make the English Garden pattern by Judy Niemeyer. 24.625 yards total. Binding and backing not included. Pattern sold separately. EGF-1


Price

$ 300.00

Quantity:






*Fall Air Quilt - Mixi 2346

Fall Air Quilt - Mixi 2346


Price

$ 14.99

Quantity:






*Fobio - LGD137

Grab your favorite scraps, bright zippers, extra pulls, then go wild or mild and make a few or a slew! LGD137


Price

$ 13.50

Quantity:






*Freya Friends Digital Panel - 1440 11P

Freya Friends Digital Panel includes a dollhouse, 3 girls, their dog, a tea set, pillows and a quilt. 1440 11P


Price

$ 24.99

Quantity:






*Gold Texture - C4459

Swirling feather like motif in gold on lighter yellow gold background from Timeless Treasures. 100% cotton. 42"-44" wide. C4459


*Gold Watermark Small - JN-C3704G

Gold blender featuring a watermark of small versions of the Vintage Compass and Mariner's Compass designs, and star motifs from the Seasonal Portraits Collection by Judy and Judel Niemeyer for Timeless Treasures Fabrics. 100% cotton. 42-44" wide. JN-C3


*Henna Mustard Seed Flower - PWTP074.MUSTA

Flowers (2.25" x 3.25") in dark yellow on lighter yellow background from Tula Pink's Eden collection by Westminster Fabrics. 100% cotton. 42-44" wide. PWTP074.MUSTA


*Imagine - Art to Heart - Love Mini Quilt Kit - ATHLOV-01

Imagine Art to Heart - Love Mini Quilt- 14"X14" - ATHLOV-01


Price

$ 10.50

Quantity:






*Japanese Jigsaw Acrylic Template - Fat Quarters - 07733-T

Japanese Jigsaw Acrylic Template - Fat Quarters - 07733-T


Price

$ 15.00

Quantity:






*John James Tapestry Needles (Size 26) - JJ19826

John James tapestry needles in size 26. JJ19826


Price

$ 2.99

Quantity:






*July Flag Challenge Trio - Trio-F

July 2016 Challenge Fabric -- Latin flags with blue and gold coordinates. Trio-F


SALE

$ 9.99 $ 7.99
Quantity:






*June Table Please - Land That I Love Table Topper- TPJUK-01

Table Please June Project Fabric Kit - Land That I Love Table Topper with appliqued Stars on a blue background with red stripes. Kit includes all fabric for top. Pattern sold separately. Backing, batting and binding not included. TPJUK-01


Price

$ 21.00

Quantity:






*Kids Four Corners Apron - VHD137

Kids Four Corners Apron includes 3 sizes for kids. VHD137


Price

$ 8.99

Quantity: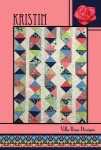 *Kristin - VRDRC126

Kristin - VRDRC126


Price

$ 1.99

Quantity:






*Labyrinth Glacier Chevron - PWTP075.GLACI

Diamond shapes with flowers (up to 1" long) in purples, blue and green in a chevron pattern from Tula Pink's Eden collection by Westminster Fabrics. 100% cotton. 42-44" wide. PWTP075.GLACI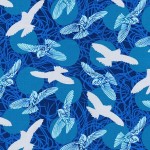 *Laguna Allover Birds - AVW-17317-327

Blue and white birds (up to 3.5" long) with teal circles and blue swirls on darker blue background from the Musings collection by Valori Wells for Robert Kaufman Fabrics. 100% cotton. 42-44" wide. AVW-17317-327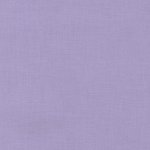 *Lilac Kona Solid - K001-1191

Light purple Kona solid from Robert Kaufman Fabrics. 100% cotton, 42"-44" wide. K001-1191


*Lotus Amethyst Tigers - PWTP071.AMETH

Lotus flowers (1.5" high) and tigers (2.5" long) in purples, blue, and green on olive green background from Tula Pink's Eden collection by Westminster Fabrics. 100% cotton. 42-44" wide. PWTP071.AMETH


*Lotus Midnight Tigers - PWTP071.MIDNI

Lotus flowers (1.5" high) and tigers (2.5" long) in blue, teal, green and yellow on navy blue background from Tula Pink's Eden collection by Westminster Fabrics. 100% cotton. 42-44" wide. PWTP071.MIDNI


*March Festive Fall Quilts Fabric Kit - Sunflower Place Mats - FFMARK-01

March Festive Fall Quilts - Sunflower Place Mats-- Appliqu?d Sunflower Place Mats. Kit includes all fabric for top and backing for TWO (2) place mats. Batting and binding not included. Pattern book sold separately. FFMARK-01


Price

$ 16.00

Quantity:






*Mineral Marguerite Butterfly - DC7091-MINE-D

Green and yellow butterflies (2-1/4" long) with daisies on white background from the Nature Walk Collection by Tamara Kate for Michael Miller Fabrics. 100% cotton. 42-44" wide. DC7091-MINE-D


*Yellow Geisha Gathering Pictures - GElS-24Y

Geisha pictures (up to 3" x 4") with rough edges like torn paper and fans on a yellow background of kanji text. Metallic gold highlights. From the Nobu Fujiyama Collection for Kona Bay Fabrics. 100% cotton. 42-44" wide. GEIS-24Y


*Tan Pin-Dot Flannel - SRKF-17011-13

Pin dots in pink, brown and gray on tan background from the Baby Bunting collection by Robert Kaufman. 100% cotton flannel. 42-44" wide. SRKF-17011-13


*Mint Hop, Skip & Jump - DC7098-MINT-D

Rabbits, squirrels, butterflies, and plants in green in a 4" x 7" diamond shape on lighter green background from the Nature Walk Collection by Tamara Kate for Michael Miller Fabrics. 100% cotton. 42-44" wide. DC7098-MINT-D


*Tis the Season Tea Towels Pattern - BHD2087

Tis the Season Tea Towels - BHD2087


Price

$ 8.50

Quantity:






*Morning Star Hot Pad Interfacing Templates 12pk - PEP-209

Refill interfacing templates for Morning Star Hot Pad are a must-have if you want to make additional hot pads. Does NOT contain pattern. 12 pack. PEP-209


Price

$ 15.99

Quantity:






*Turtle Time - CLPJSC001

46in x 61in.Uses Creative Grids CGRJAW4.Project Time: Project Time: 6 Hour+.Fabric Type: Fat Quarter Friendly.Project Type: Quilt. CLPJSC001


Price

$ 3.99

Quantity:






*Turquoise Mini Pearl Bracelets - A-7829-T

White dots (1/8") in circles (1-3/4" wide) on turquoise background by Lizzie House for Andover Fabrics. 100% cotton. 42-44" wide. A-7829-T



Out of Stock
*Vintage Holiday Ivory - 55163 18

Trees (up to 5/8" high) in red, sea foam, and green on white background from the Vintage Holiday collection by Bonnie & Camille for Moda Fabrics. 100% cotton. 42-44" wide. 55163 18


*Yellow Mini Pearl Bracelets - A-7829-Y

White dots (1/8") in circles (1-3/4" wide) on yellow background by Lizzie House for Andover Fabrics. 100% cotton. 42-44" wide. A-7829-Y