*Multi Zookeeper - Q4466-130

Letter and animals in various colors (2.5" wide) on white background. From the Zookeeper Collection by Hoffman Fabrics. Digital Print. 100% cotton. Q4466-130-Multi Zookeeper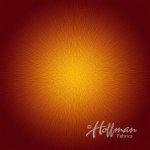 *Citrine Supernova Digital Print - P4287-232

Orange color burst gradating from light to dark, 42.5" repeat from the Supernova collection by Jeanie Sumrall-Ajero for Hoffman Fabrics. Spectrum Print. 100% cotton. 42-44" wide. P4287-232


Price

$ 16.50

Quantity:






Winter Moons Panel - AD-8516-C

24" wide panel includes a polar bear, owl, horse, rabbit and fox in shades of gray and white. Small images are 10" square, horse is 20" square. From the Winter Moons collection by Two Can Art for Andover Fabrics. Digitally printed. 100% cotton. AD-8516-C


Price

$ 10.99

Quantity:

This item is not available for purchase online. Please call to order.