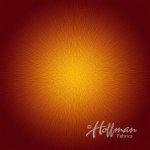 *Citrine Supernova Digital Print - P4287-232

Orange color burst gradating from light to dark, 42.5" repeat from the Supernova collection by Jeanie Sumrall-Ajero for Hoffman Fabrics. Spectrum Print. 100% cotton. 42-44" wide. P4287-232


Price

$ 16.50

Quantity:






Cantaloupe Aboriginal Dot - GP71.CANTA

Oblong shapes (1-5/8" long) with cream pin dots on orange background by Kaffe Fassett Classics for Westminster Fabrics. 100% cotton. 42-44" wide. GP71.CANTA


Price

$ 12.99

per yard
Quantity:
yard(s)
Add To Design Wall


This item is not available for purchase online. Please call to order.



Mango Fusion Illusion - 4368-MANG

Orange spirals on a lighter orange background from Blank Quilting. 100% cotton. 42-44" wide. 4368-MANG



Out of Stock
*Tangerine Fairy Frost - CM0376-TANG-D

Tangerine orange Fairy Frost by Michael Miller Fabrics. 100% cotton. 42-44" wide. CM0376-TANG-D